Building a Crowdfunding for Creators Community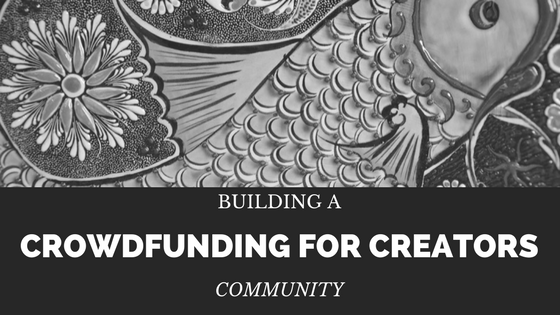 When I first ventured into crowdfunding to raise funds for my students e-commerce exposure trip to Singapore last 2015, it was not easy. We used IndieGogo at that time. The amount raised and fees deducted for the fund transfer made me realize that we still have a long way to go in embracing local crowdfunding efforts.
When I signed up for Payoneer last year, I was looking for something to venture into where I can use it as a form of payment. I also became a Fascinate Certified Advisor then and was doing a series of free webinars on building digital influence.
A family member saw my efforts and suggested I use Patreon to convert high-value followers to patrons. (You can find my Patreon crowdfunding page here.)
Rather than one-time projects, Patreon allows a creator to have regular patrons who supports their advocacy. This made a lot of sense to me as I was already contemplating on revitalizing our DigitalFilipino Club community.
Using Payoneer as a payout method, I was able to use the funds to cover our online expenses such as the webinar platform, hosting, domain renewal, among others. As these expenses are in dollars, paying them was easier as I don't need to go through currency conversion rates.
Challenges & Realizations
As I launched my Patreon crowdfunding page and continued with my advocacy, I realized the following:
1. Announcing your crowdfunding page is not enough to get people to support you.
Giving free content away is not enough to get people to become a patron.
You must have a compelling offer that they can only can gain access to if they are a patron. This is where our Digital Marketing 101 webinar series helped in attracting majority of our patrons.
2. Get early supporters to start the ball rolling
It is difficult to find yourself in a situation without any patrons after announcing your site and doing your first round of free content. You need an early adopter who understands that feeling and willing to go out of their way to support you.
It is awkward to expect (or even ask) your friends and peers to pledge especially if they have not done anything like it before.
Although there are crowdfunding groups on Facebook, most are fund-seekers and have not pledge to others before.
3. Update your rewards to make it enticing
After getting my first donor who availed the highest reward, I decided to create another higher reward to give prospective patrons more value-added perks.
After awhile, I was surprised to find another patron availing it. For as long as your perks provide a great deal offering to patrons, don't hesitate. Just make sure you can deliver.
4. Use Crowdfunding as a default – not an option
When I was doing my Digital Marketing 101 series exclusive for US$5 patrons and up, I usually receive request for webinar expense contribution to be sent outside of Patreon.
Later on, I was advise not to plug other means of joining our Digital Marketing 101 series except through Patreon to force the determined ones to sign-up.
It was difficult but realized this is the way to go. I still give other options to cover webinar expense contribution when requested only by a participant.
Crowdfunding for Creators – Give, Give, Get
I would like to form a community of creators who generate resources through regular crowdfunding, including those who are about to put one soon.
However, the main criteria to become part of the community includes:
1. You must be actively supporting creators. Even if you have not launched your own crowdfunding campaign yet, you must be an active patron to other creators.
2. Crowdfunding resources received is a bonus – rather than your primary source of funds. Your "creation" projects are a passion that you are doing because you love it.
Converting patrons takes time as you are also observed if you are serious with your passion or will only act if you have supporters already.
Of course, a creator can have more ambitious projects that will be hard to do without resources. That is where crowdfunding can come in to support your passion further and make them a reality.
Members of the community will be able to:
1. Share updates on their "creator" projects.
2. Get advise from fellow "creators".
3. "Creators-share-exchange" where fellow creators can plug each other. You must have something new on your site or project when joining this to make it fresh or relevant.
Are you in?
If this is something you would like to become part of, send me a private message with a link to your "patron" profile – reflecting the creators you are contributing to at the moment.