How to "Add Value" to Others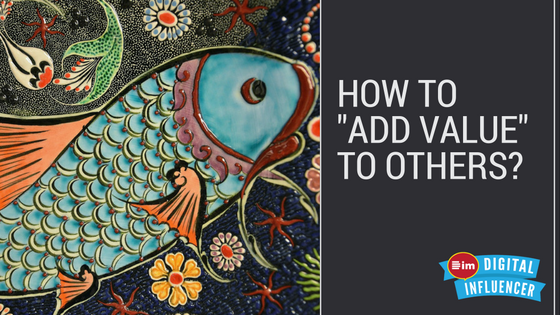 For an influencer to become a "must-have" resource, one must embrace the principle of adding value to others through insights, ideas, and inspiration.
To better appreciate this lesson, readers are encouraged to reflect on how they are treated by clients, peers, friends, and family members. Are you a must-have or nice-to-have? Do you "add value" to others or only "take up space"?
To maximize this webinar session, take the Fascination Advantage® Assessment & Report to learn how you are most effective as a communicator. You can also evaluate your brand communication approach here.
You can join FREE the monthly webinar sessions by signing up here.
BECOME A PATRON

You can also support the DIGITAL INFLUENCER PROJECT by becoming a PATRON.
Help us reach our target of US$400 so we can offer free webinars on a weekly basis.
Perks we intend to give out, depending on contribution received, includes:
Updates on new lessons and webinars.
Receive book chapters in progress monthly.
Template guides
Membership in Digital Influencer Club
Monthly updated "Digital Influencer" book
Digital Influencer Boot Camp exclusive classes
One on one consultation sessions
Rather than charging a monthly or annual membership fee, we decided to invite patrons instead to make our content accessible to people who need it.
Janette Toral is a Fascinate Certified Advisor. An e-commerce advocate and digital influencer. At her highest value, she provides independent insights.