Getting True Fans, Customers, Patrons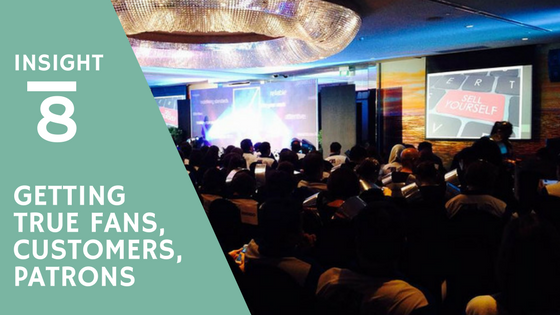 Back in 2003, I contemplated on a magic number I need to arrive at my desired destiny – while keeping my sanity – and not be obsessed by traditional perception of "popularity" or "success". I am sharing this to aspiring digital influencers currently building their customer base.
To appreciate this lesson, it is also good to review:
Various products and services offerings you have at the moment.
How many customers have you gotten?
How many are repeat customers or have availed of other services?
How many have referred other services?
How much sales have you generated from a customer – direct or through referral?
BECOME A PATRON
You can also support the DIGITAL INFLUENCER PROJECT by becoming a PATRON.
Janette Toral is a Fascinate Certified Advisor. An e-commerce advocate and digital influencer. At her highest value, she provides independent insights.