Customer Relationship Management 101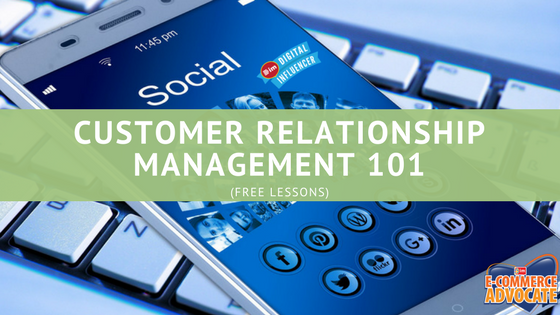 Our fifth lesson in the Blogging and Social Media 101 Learning series is "Customer Relationship Management 101".
This FREE e-learning series provides technical hands-on tutorial to anyone online and provide additional learning materials for those joining:
Customer Relationship Management 101
Customer Relationship Management & E-Mail Follow-Through
A Customer Relationship Management system is important as it allows you to:
1. Build prospects & customer database.
Ideally, those who inquired via email, social media, website, live chat, met at events or meetings should be properly logged in the system for follow-up communication and tracking.
2. Set a "deal" opportunity for every prospect added.
This is to remind the MSME or virtual assistant handling the account the possible sales opportunity if one focuses on building relationship with the prospect.
3. Log communication.
Follow-up communication outside of email should be properly logged in the CRM for tracking and transparency to the team.
4. Deal updating
Whether a deal is won or lost, it is important to log it so the MSME / VA can review the prospect handling / management process. Come up with new content and approach "ideas" to keep in touch (without spamming) while improving communication with new ones.