Lesson 2.1: Twitter 101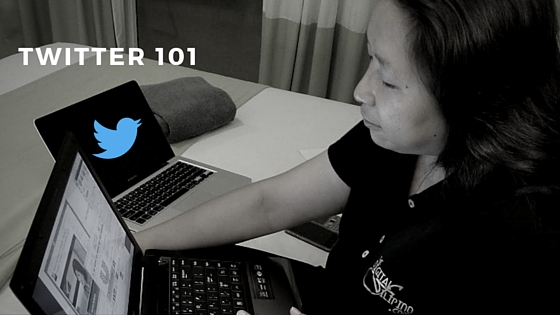 Our fourth lesson in the Blogging and Social Media 101 Learning series is "Twitter 101".
This FREE e-learning series provides technical hands-on tutorial to anyone online and provide additional learning materials for those joining:
Twitter 101
Twitter can be useful as a tool to:
Disseminate updates.
Follow and interact with persons of interest.
Participate in public discussion using hashtags.
Get quick answers by posting a question or simply ask it from a fellow Twitter user.
Get updates on the latest as your newsfeed will usually contain latest updates too as shared by people you follow. Although you need to follow active and relevant users to take advantage of this.
Talk to brand's Twitter profile when you want to praise or raise a concern about their service or product.
Follow people and classify them in a list.
To manage your account, you can also use the following tools:
Hootsuite – popular tool for post scheduling and multiple social media account management.
Bit.ly – shorten the web address to make it easy to remember when shared on social media.
Commun.it – Twitter account engagement tool that can auto-thank and auto-recognize persons you follow and interact with you.