Lesson 1.1: Creating a Blog using WordPress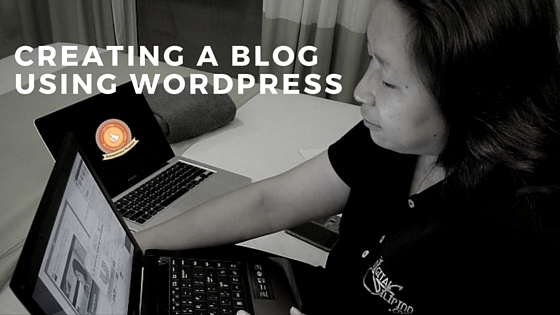 Our second lesson in the Blogging and Social Media 101 Learning series is "Creating a Blog with using WordPress".
This FREE e-learning series provides technical hands-on tutorial to anyone online and provide additional learning materials for those joining:
Digital Marketing for HORECA, Hospitality, Food & Beverage, Tourism Industry (February 17 – Bacolod, March 9 – Baguio, April 20 – Cebu, June 15 – Davao, August 3 – Manila)
Digital Marketing for Real Estate Industry (February 18 – Bacolod, March 10 – Baguio, April 21 – Cebu, June 16 – Davao, August 4 – Manila)
Certified Blog and Social Media Entrepreneur Program (ONLINE class starts on March 3)
Creating a Blog using WordPress
You will need a web hosting account to get this tutorial done. I am using MediaTemple.
WordPress is a popular platform for many reasons including:
Build your business presence.
Numerous complimentary tools that expands the blogging platform to a full blown website engine and most of them can be used for free. You only pay when you want to upgrade or get further support.
Sell your goods or services online.
Add e-commerce capabilities and start accepting payment or booking through your site.
Engage your readers.
Add social networking and forums to make your site a full-blown online community.
Showcase your works or projects.
Build catalogs or galleries to display works you have done for viewing or selection of prospects.
Resources: